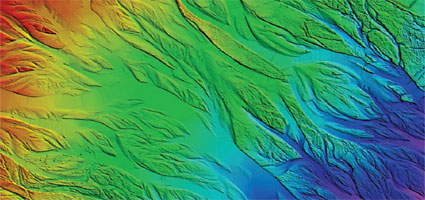 Victoria Police Depot to be part of University of Melbourne
After serving the Victorian community for over 100 years, the old Police depot will now be a part of the Melbourne University Victorian College of the Arts (VCA) re-purposing project. The expansion will see the VCA campus expand into the newly re-furbished spaces. Kane Construction will deliver new performance zones, meeting and study spaces and art studios. Originally built in 1912 as a police residence and headquarters for Victorian mounted operations, the Police depot also served as the chief residence for the rough riders who used the stables to break in new horses acquired for police use.
As heritage survey experts, AAM will be deploying the latest survey techniques to document the Police depot's existing conditions. This means conducting dilapidation surveys, land title establishment, as-built surveys of the complex octagonal building as well as a series of surveys that will assist the architects and Kane Constructions with the design and construction of this heritage precinct.